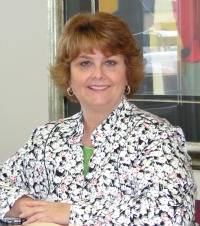 Linda Barnett: founded Home Matters, Home Staging, Training & Redesign in early 2004 and today operates one of the most prolific Home Staging companies in Indiana having serviced over 1,800 clients with 6design/staging specialists. She became an Indiana State certified instructor through the Indiana Professional Licensing Agency and the Indiana Real Estate Commission offering certified training to Home Stagers and Real Estate agents as well as being the Lead Instructor for Staging and Redesign.
Home Matters has been featured in numerous articles in the Indianapolis Star, Indianapolis Business Journal, Indianapolis Woman, House and Home magazine, Real Estate Lifestyle magazine, FOX 59 News and WISH TV/Angie's list news segments. Linda was hired by Wiley Publications as the technical editor for the "Home Staging for Dummies" book in May of 2008. Linda and her teams' extensive body of work earned her a nomination for the 2009 & 2010 Professional Stager of the Year Award from the Real Estate Staging Association (RESA) and have been named "Best in Class" Home Staging & Redesign Company by local real estate companies for three years running. Home Matters also enjoys the highest customer satisfaction ranking among all Indiana staging companies by Angie's List and was recently award their "Super Service Award", an honor only bestowed by the top 5% of companies nationwide. Linda is proud to serve as Indiana State President for RESA.
Linda also celebrates being a former Realtor and Interior Decorator and both of those educational backgrounds has served her well in the real estate staging business and is thrilled to share her success with her fabulous team.
Linda@homemattersllc.com
Home Matters LLC
"How to run your home staging business like a brokerage."
Excited to pass along her knowledge and expertise, Linda wants to share her "brokerage" business model with you. Below are some topics she will be discussing.
Identifying the skills required for your "DREAM TEAM".
Determining a staffing structure that maximizes productivity and profit
Maximizes the effectiveness of an Independent Contractor Agreement
Recognize the optimal time to hire team members
Enhance how you recruit, train, and compensate team members
Recognize the importance of maintaining your team's tools for success.
Handout:
Best Practices of Team Building