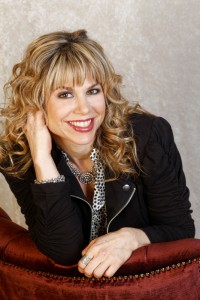 Heather Picken, Breakthrough Money, Marketing and Mindset Coach for women coaches, consultants, and women entrepreneurs desiring empowerment and wishing to create a 6-figure+ income. Heather offers the opportunity for her clients to enjoy more freedom and take control of their lives.
Serving an international audience, Heather's clients span the globe from Seattle to South Africa. She is the founder of the Quantum Institute, the International Association of Women Coaches and Entrepreneurs, and her signature program, the Quantum Money, Marketing, and Mindset Certification. This 7-step formula shows women coaches, consultants, and women entrepreneurs how to remove their money blocks to construct a 6-figure+ business. Heather has created multiple streams of income; she has been successful in seven lucrative ventures so far. She is passionate in teaching her clients to do the same using breakthrough marketing and Universal principles.
Heather is also a woman's empowerment speaker, Certified Hypnotherapist. She is in the process of launching The Hypnosis Center for Change, for the woman who wants to breakthrough to her success. Heather hosts her own weekly radio show and is the best-selling author of the book Body of Love: 57 Secrets for Creating Your Ideal Body Using The Law of Attraction. Currently she is working on her second book, Believing You Can: The 7 Step System on How To Breakthrough Your Limiting Beliefs and Create Your Own Destiny. She has appeared as a guest on many radio shows including one of the most popular in personal growth, Hay House Radio.
She has interviewed some of the most dynamic and influential people today; from relationship experts like Dr. John Gray, who wrote "Men are from Mars and Women are From Venus," to leading neuroscientists and researchers like Daniel Amen, who wrote "Change your Brain Change Your Life," and world leading self-improvement experts. Additionally, she has interviewed most of the cast from the popular movie "The Secret."
Heather remains dedicated to furthering women's causes in business and in life. Through her many occupations and experiences, Heather has become a gifted and charismatic guide in making positive changes in the lives of those women she coaches.
You can learn more about Heather by visiting Heather Picken
The Secrets To Attracting More Money, More Clients, and Charging What You Are Worth
Are you still struggling to get clients and when you do you find yourself discounting your fees?
Do you want to make more money but you think because of the economy that no one will pay for your services?
Do you find yourself stuck and feeling overwhelmed not knowing what to do to attract more clients so you do nothing?
If you answered yes to any of these questions then you'll be excited to hear what Heather Picken
will share with you in her content-rich presentation:
The #1 Secret that will help you to quickly move from not having enough clients to having a steady stream of clients every time.
How to confidently charge what you are worth and attract your ideal clients that are ready to say yes to your services.
The 3 biggest mistakes consultants are making that is costing them hundreds if not thousands of dollars in their business and what they can do to stop this once and for all.
How to change your relationship with money so it wants to be around you!
Breakthrough self sabotaging patterns where you over deliver and undercharge
Handouts:
Heather is also giving away a downloadable copy of her 7 Step Breakthrough Selling System which is a $397 Value. To enter you just need to fill out the survey at the below link plus 9 people will get a chance to win a Money Breakthrough Business Session which is a $500 value. HeatherPickenCoaching.com/mindset
Enter Your Name and Email to Receive Your Bonuses