Are you tired of chasing clients, working crazy hours, doing all of the "heavy lifting" and yet barely scraping by? If you are running a staging business without multiple revenue streams, your income is limited by the number of hours you can actually work.
Diversification is a wealth building strategy known by every successful entrepreneur, and one which you shouldn't ignore. In today's economy, it's especially smart to think about developing multiple streams of income. If you're tired of trading dollars for hours and want to live an abundant life full of opportunities and perpetual wealth, then opening your mind and your business plan to creating multiple income streams is key.
In this presentation, Ashley will share her game changing, business building strategies along with the What, Where, When, How and Why around developing additional revenue streams for your staging business. After this presentation, you'll leave with an action plan which you can use to set up your very own "money machine" in your business.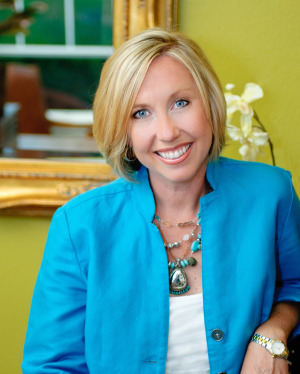 In 2002,
Ashley Whittenberger
combined her love of interior decorating & her real estate background with her creative talents and entrepreneurial spirit, and began her first company. Today, her Austin based company, Interiority Complex, LLC has grown from a one-person shop-at-home business to a successful company and managed team of talented stagers and designers. In 2009, Ashley began expanding her company through the Interiority Complex Network, and now Interiority Complex Certified Design Therapists serve up creative and affordable design "therapy" to decoratively perplexed clients across the country. When she's not helping clients, she spends her time writing, teaching, training and consulting through The Interiority Complex University, a sister company of Interiority Complex, which launched in 2008.
After recognizing a need for support, inspiration and empowerment for the design industry entrepreneur, Ashley founded the International Association of Design Industry Entrepreneurs (www.IADIE.com ) in 2010. IADIE is a professional association founded for design industry entrepreneurs who are passionate about transforming and growing their design-related businesses while also making a positive and lasting social impact.
As Ashley continues to grow her companies the heart of her business philosophies remains the same. She encourages a strong focus on family, creativity, community and contribution in every facet of her businesses. Because her first business and her first son were born in the same year, she's learned exactly what it means to trade the corporate six-figure job to become a lifestyle entrepreneur and enjoy the benefits and challenges of being her own boss and balancing work & life while creating her own vision and manifesting her unique destiny.
Ashley has been featured on several local television shows and publications.

Professional Memberships and Certifications
o Certified Window Treatment Professional
o Real Estate Staging Expert
o Austin Board of Realtors
o Austin Women Entrepreneurs
o E-Women's Network
o Texas State Chapter of the Real Estate Staging Association, currently serving as president
o Nominated by the Austin Business Journal for their annual Profiles in Power/ Women of Influence awards.
o Named State Chapter President of the Year for 2010 by the Real Estate Staging Association.
o President and Founder of the International Association of Design Industry Entrepreneurs. www.iadie.com
o CEO of Interiority Complex, LLC www.myinterioritycomplex.com
o CEO of The Interiority Complex University www.theinterioritycomplexuniversity.com