Imagine being able to attract only prospects who are interested in doing business with you without ever feeling like a desperate ex-girlfriend.
Join Alice T. Chan and discover:
1. How to offer free valuable information to attract the prospects that you want
2. Simple ways to create a lead generation magnet
3. How to turn your magnet into a full prospect pipeline
4. And most important, simple, low cost ways to develop a relationship and keep following up with your prospects until they are ready to buy from you!
It's a disservice to let interested parties walk away without seeing the true potential your services have to offer. They came to buy from you. Give them what they need to say "YES!"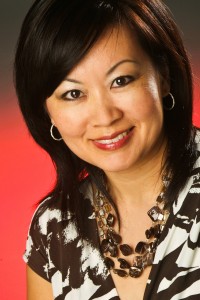 Alice T Chan
is a multi-passionate staging-preneur. As a Professional Home Stager and Home Selling Strategist, she has consulted on millions of dollars worth of real estate sales and was the one who provided the creativity to convert them into gold!
Her experiences are what inspired her to create the Ultimate Staging Success Blueprint™ system, which teaches Home Staging entrepreneurs how to transform their business from being an expensive hobby into a profitable expression of their talent.
Alice regularly publishes two award winning ezines and blogs which offer cutting edge tips, creative ideas and resources for building and growing your staging design business and preparing your homes to SELL. Alice has been featured on CBS's "Eye on the Bay", interviewed by Money Magazine, HGTV's FrontDoor.com and featured on various real estate blogs.