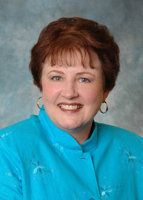 Terrylynn Fisher
Realtor,CRS,CSP,SRES,
EcoBroker, LGLS CP,
RCS-Divorce, RESA
Real Estate Expert
Founder StagersLIST.com

Featured Workshop:
Unlocking the Mystery with Realtors,
Why collaboration works.

Service is a good thing, we all need services and call for service WHEN we need it.


Do you want to be a service or collaborator with your Realtor clients? A collaboration can bring more for both of you. Terrylynn talks about collaboration and what realtors say to sellers in a listing presentation…How do you know when you are part of the team, a collaborator with your realtor team?
Watch Terrylynn on the News

Terrylynn is a Realtor/CSP Staging Consultant and local selling real estate since 1977. Terrylynn says, "I BELIEVE that staging enhances my client's bottom line. Of all of the activities I do on behalf of my clients, staging is the one thing that the client can see, feel and experience as enhancing their return on investment.
They KNOW their home is transformed into a product to market and sell. They KNOW staging is a marketing tool and they KNOW I will use it as one of the tools in the arsenal to sell their home at it's maximum sale price in any market. Who am I to decide the client shouldn't have every opportunity to maximize their investment? It is my job to tell them what I know that can enhance their sale. It is then their decision.
To me, not telling them about staging and its benefits is NOT an option. Staging, expert negotiating and the truth, I owe them no less. "
Terrylynn is the first Realtor to receive, the Live Smart, Live Green Designation.
Connect with Terrylynn on:
Facebook LinkedIn Twitter
Visit Terrylynn's Blog
Terrylynn@Terrylynn-n-Team.com
FINAL THREE EXPOS of 2009
www.StagersLISTEXPO.com
and click on the links to the Expo near you.
Indianapolis September 29 and 30, 2009
Seattle October 2009
New York November 12, 2000
THREE times the information and three times the fun. We have some people traveling from far away places to attend our expos. We bring the conference to YOU…appearing in your town or one near you Join us for speakers and workshops relevant to real estate, home staging, design, organizing and redesign…AND if you know someone thinking of a career change, this is their golden opportunity to see what home staging is all about.
Program Highlights from top Industry speakers:
Five business mistakes stagers make,
Five steps to turn your business around and
Five market driven trends to build revenue.
Collaboration – Demystifying Realtor/Stager Relationships
Understanding Communication Styles to Increase Business
Websites, Blogging, Social Media, SEO anyone can understand
Take Perfect Photos, Create Dynamic Presentations
Marketing, Advanced Marketing and Sales Techniques
Add Multiple Revenue Streams to Your Business
Feng Shui and Staging, a Powerful Combination
Building Teams and Advanced Networking Techniques
Green Business, Green Staging – The Future or Fad?
REALTOR panel discussion
STAGER panel discussion
Join and Judge our CONTEST –
MOST CREATIVE SOLUTION
TO A STAGING EYESORE