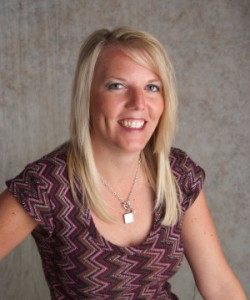 Tammie O'Brien has been focused on success since her teens. Coping with relocating 20 different times during her childhood instilled in her both a strong independent spirit and a sense of purpose. Constantly encouraged by her family she was determined to capitalize on her God-given talents. Her drive continued as she worked through college and obtained her Bachelor's Degree in Computer Science from Regis University in Denver, Colorado.
Applying her unique people skills and education, she worked for 10 years as a accomplished IT Professional where she rose through the ranks to manage major projects, design intricate database architectures and lead teams of Quality Assurance Analysts for both publicly-traded Fortune 100 and $500 million dollar privately-held companies.
After conquering Corporate America, Tammie and her childhood sweetheart husband Patrick longed for more family time with a flexible schedule and true balance in their lives. Armed with that goal and her love of style and great design, Tammie co-founded Pineapple Interiors, a highly successful Home Staging company in 2005. In short order, the business was expanded to include Furniture Leasing, Business Mentoring and Vacant Staging Training where Professional Home Stagers are equipped with all the tools necessary to both profitably and successfully stage homes with pride and confidence.
Being in business for several years, Tammie learned she truly had an entrepreneurial spirit and passion to help home stagers succeed in their businesses in a much larger way. It was only natural that she combine her considerable knowledge of staging inventory and know-how with her background in innovative software design to produce Darby Inventory, the complete inventory management solution created by Home Stagers for Home Stagers.
Tammie lives with her family in the Denver, Colorado area and enjoys an exciting outdoor lifestyle with her husband and young daughter Samantha, including camping, hiking, boating and the occasional attempt at surfing in Hawaii.
Time Management INTERVENTION Learning How to Work Smarter, Not Harder
Do you consistently feel as if there are not enough hours in the day to achieve your business and personal goals? Do you find yourself procrastinating when it comes to those less desirable tasks? Would you like to spend more of your time marketing and staging? If you answered yes to any of these questions, it might be time for a Time Management Intervention!
In this information packed seminar we will explore:
What and How to Delegate
The Benefits of Using a Virtual Assistant
Ways to Optimize Your Time
Streamlining Your Business with System Processes
Getting and Staying Organized
Handouts:
Bid Worksheet
PI SOP Inventory Mgmt
PI SOP Staging Day
PI SOP Staging Day Prep 1
Strategic Planning Template