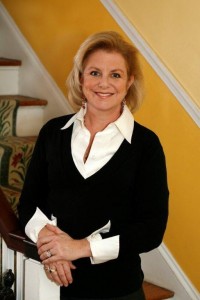 It was following her parents' downsize that Starr realized the need for a business with smart, organized, compassionate professionals to help ease the stress of moving.
In 2004, she opened Tailored Transitions to help those selling, moving and settling into new homes actually enjoy the process. In 2010, American Management Association (AMACOM) published Osborne's popular Home Staging That Works: Sell Your Home in Less Time for More Money. Tailored Transitions won Philadelphia Magazine's Best of Philly 2011 in the Home Staging category. Today, Tailored Transitions has grown to become a home staging, moving management and design company, used by discerning real estate professionals, developers and homeowners in and around Philadelphia.
The firm has been featured in The New York Times, The Wall Street Journal, USA Today, Philadelphia Style, the Philadelphia Inquirer, Real Estate Professional and the Chestnut Hill Local.
Prior to Tailored Transitions, Starr's background includes work with Sotheby's, where she was Assistant to the President and managed international publicity campaigns, and later, with Christie's, where she publicized all the celebrity auctions and was Editor of Auction News from Christie's, the firm's main publicity vehicle. She later ran her own public relations firm promoting high-end artists, designers and products. Exciting projects include: the Korean War Veteran's Memorial, Washington DC, the American Pavilion at the Venice Biennale 1997, the opening of the Gerald Peters Gallery in Santa Fe, then the biggest gallery in the United States.
Starr has written for Art in America, Artnews, House Beautiful, New England Antiques Journal, New York Woman and Victoria. Ms. Osborne earned her B.A. in History of Art from Yale University and was Fellow at Historic Deerfield. She lives with her husband and three children in the Chestnut Hill section of Philadelphia.
My websites are: TailoredTransitions.com and StagingStarr.com. Follow me on Facebook Tailored Transitions on Facebook and Twitter @StagingStarr.
Product Packaging 101: Stage for the Buyer
Staging is product packaging, not decorating. Good stagers know that decorating is a tool that is used to package a home to appeal to the probable buyer. I'll show you how to identify your statistically probable buyer and how to package properties for that buyer. Using the same tricks of the trade as major corporations, you can use demographics to transform a "drive by" into a buyer.
Handouts: