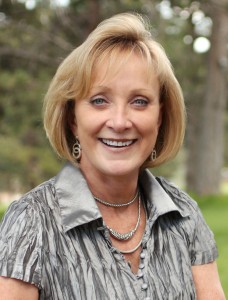 Introducing Sandy Dixon
The Staging Trainer
Sandy@TheStagingTrainer.com 303-601-6403
Educator, Speaker, Consultant & Relationship Marketing Expert
From real estate agent to professional stager, from award winning author and professional speaker to an in-demand, national staging trainer, Sandy Dixon knows the ins and outs of this dynamic industry.
Her years in both the real estate and corporate worlds has equipped Sandy ideally to teach both new and seasoned business owners the powerful income-generating potential of real estate staging and how to build long and lasting relationships with real estate agents and other alliance partners.
Known as 'The Staging Trainer', Sandy offers staging education, coaching and consulting services and has created a variety of online training and marketing products specifically created for home stagers.
Blog: The Staging Trainer Blog
Facebook: The Staging Trainer Fan Page
LinkedIn: Sandy Dixon LinkedIn
Twitter: @Staging_Trainer
Why Pets Matter: Why Pets Matter Facebook
Speaking Your Way to $uccess
How to Give an Amazing Staging Presentation
with Sandy Dixon,
Staging Trainer
Whether the presentation is a quick, ten-minute introduction of yourself or a more extensive talk, it allows you to get your message out in a more personal, energizing and memorable way.
You need to constantly look for opportunities to get 'face time' with potential clients—-whether one on one or in a group setting. This presentation will help you plan, prepare and present memorable programs that not only enhance your reputation but bolster your business too!
This content-loaded session will cover:
Identifying your contact person
Preparing the pitch: what to say to get to 'yes!'
6 Sensational Staging Presentation Topics
What to always ask R.E. Office Managers
Visuals, props and demonstrations
Co-presenting opportunities
Getting sponsored
Handout options
How to handle Q and A time
Follow Up Strategies
Comprehensive handouts will be included in addition to the following forms:
Title and topic suggestion list
Pitching scripts
Props and demo photos & how to's
Forms and Videos password is success2012