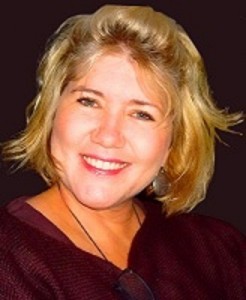 Sandra's training and appreciation for interior decorating began early in her life. Her passion for decorating combined with lessons learned from many corporate moves provided Sandra with a strong foundation to launch her dream. Combining her education and passion, Signature Redesign, L.L.C. was founded offering services in Interior Redesign, Real Estate Staging, color consultation and event planning.
Building on her successful career of assisting residential, small business and corporate clients in creating their own signature interiors and community involvement, she was inspired to help others become redesigners and stagers. Valuing education, Sandra became a Decorating and Staging Trainer with the Decorating and Staging Academy. The curriculum's National reorganization along with the industry endorsements made the perfect association.
Sandra has won national awards in the categories of Interior Redesign, Interior Decorating and Real Estate Staging. She has been featured in numerous local newspaper and magazine articles and has trained and lectured to thousands of decorating and event professionals.
Sandra has given back to the community by coordinating projects for Habitat for Humanity, the Cancer Society, the Peoples Health Clinic, The Cystic Fibrosis Foundation, Autism Speaks, Board Member for Linda's Legacy and many others.
Sandra holds a B.S. in Marketing from Florida State University and a M.B.A. from Troy University. Prior to beginning her business in redesign, she has held multiple positions in marketing and advertising. In addition, Sandra taught business and accounting at the college level.
Sandra lives in Park City, Utah with her husband David.
Affiliations:
DSA, Charter Member and Master Professional Trainer
RESA-PRO
CHF, WCAA, Certified Professional
I.R.I.S., Certified Interior Redesign Industry Specialist
IDS, Affiliate Member
One Day Decorating of Florida, Cofounder and Certified Trainer
Featured speaker, National and Local conferences
10 Decorating Concepts every Stager Should Know
This presentation will be a overview of color, furniture placement, unique and/or new ideas, tips, resources that Stagers can implement in the their projects. Bring just the right mix of staging and decorating to appeal to a great buyer pool.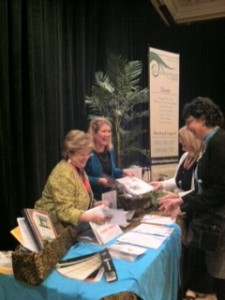 Our Round Table just got Bigger!
Thanks for joining us at the RESA Convention Round Table.
What a fun, fast and info-packed 30 minutes. Our next round table will be on speed talking.
As promised, we will offer a repeat webinar of the Round Table topic.
"Top Ten Decorating Tips Every Stager Should Know"
and because we love sharing, two other FREE webinars:
"The HOT Trends for 2012" and "Savvy Staging with Color"
Although two of the webinars are back to back in time, they are separate in topic so you will need to log into each webinar separately. Be sure to note the time, topic and webinar number for each specific webinar.
There will be a few minutes of transition to allow others to log in for the second webinar.
So mark your calendars, register and get ready for three business building sessions with Sandra Racz, Carol Bass and JoAnne Lenart-Weary
"Top Ten Decorating Tips Every Stager Should Know" Webinar with Sandra Racz and Carol Bass
February 15 – 6 p.m. EST
"What are the HOT Trends for 2012" Webinar with Sandra Racz and Carol Bass
February 15 – 7 p.m. EST
"Savvy Staging with Color" Webinar with JoAnne Lenart-Weary, Carol Bass and Sandra Racz
February 16- 7 p.m. EST
Handout/Guide for Measuring Drapes
All webinars will be recorded with a 13 day deadline for listening for those registered.
If you are unable to attend any of the webinars be sure to sign up anyway and you will be sent the recording.
Signature Redesign, L.L.C.
The Decorating and Staging Academy
435-901-1205
Signature Redesign