Stylish Staging:Trends, Lighting and Color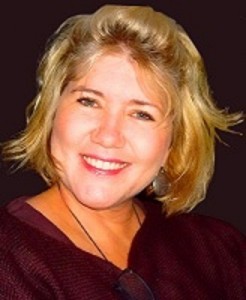 The process of staging has changed greatly in the past five years. Today's potential buyer is more knowledgeable and aware of the staging process due to venues like HGTV. Color is one of the most powerful tools in the staging process and if your idea is still finding the "perfect beige" it is time to up your game. Lighting showcases the interior and the selling features. Learn how to make the perfect recommendation. Additionally, trends are not just for decorating.  Learn how to implement the latest trend into your staging. Join industry expert, Sandra Racz for a wealth of information trends you can implement immediately.
Learn how to conduct a confident consultation
Understand the difference between value (which impacts perceived size) and saturation (which impacts emotion)
Use color to draw attention to the key selling features of a property
The top selling colors for exterior and interiors from the major paint companies
Texture and color – how they relate and impact the walk through
Creating selling triggers with color
Memory points that matter
Latest trends and how they influence staging
Lighting that sells: The selection process
Resourses for on trend lighting
Tips to set the stage
Speaker: Sandra Racz of The Decorating and Staging Academy and Signature Redesign, LLC
About Sandra: Sandra is the founder of Signature Redesign , Inc. and a master professional trainer for The Decorating and Staging Academy, the longest running hands-on practical training program for the creative entrepreneur. Redesign, staging, color, interior decorating and marketing are all part of the well rounded package offered by The Decorating and Staging Academy. Sandra approach and understanding of what makes a house speak to a potential buyer was built over 11 years of working closely with brokers, agents and homeowners: In addition to her own personal corporate relocation experiences. She is a frequently requested speaker for industry organizations and her speaking style is filled with practical ideas one can implement immediately wrapped up in one of the most fun presentations you will ever attend.