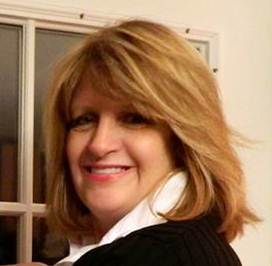 Staging with the Power of Color
The process of staging has changed greatly in the past five years. Today's potential buyer is more knowledgable and aware of the staging process due to venues like HGTV. Color is one of the most powerful tools in the staging process and if your idea is still finding the "perfect beige" it is time to up your game. Join industry expert and color guru, JoAnne Lenart-Weary for a wealth of information you can implement immediately.
Learn how to conduct a Confident Consultation
Understand the difference between value (which impacts perceived size) and saturation (which impacts emotion)
Use color to draw attention to the key selling features of a property
The Top Selling Colors for Exterior and Interiors from the major paint companies
Texture and Color-how they relate and impact the walk through
Creating Selling Triggers with Color
Memory Points that Matter
JoAnne Lenart-Weary of The Decorating and Staging Academy, One Day Decorating and Just JoAnne Inc.
About JoAnne: JoAnne is a 35 year industry expert and Creative Director of The Decorating and Staging Academy. She is a frequently requested speaker for industry organizations such as Decorating Den, Visions, Inspire, IDS, WCAA, WFCP, Decor and You, and more. JoAnne's speaking style is filled with practical ideas one can implement immediately wrapped up in one of the most fun presentations you will ever attend. She is the creator of Color with No Regrets, The Confident Consultation System, The Comfort Zone Shopping System, Decorating in the Zone and Staging in the Zone to name a few. The DSA offers the longest running hands-on practical training program for the creative entrepreneur eager to turn their love for houses into a business.
Recent Testimonial: "Dear JoAnne, I want you to know you are the most talented AND unassuming person I have met in a long time. I have been in this business for 40 years and have attrended WCAA and Visions conferences since they started. You are a wealth of info. I would love to sit at your feet for days. Sometimes I go to a session and learn nothing new. Not the case with you The only other person I ever learned so much from in so few hours was Lavelle Pindar who used to speak at every conference.Thanks again,Ruth Dusseau (pronounced appropriately do-sew)"
Turn your Passion into a Profitable Business!
JoAnne Lenart-Weary
Creative Director and Professional BrainStormer
The Decorating and Staging Academy
One Day Decorating
Color with No Regrets
866-796-6597 or 814-440-3044