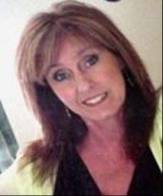 Lori Kim Polk is the owner of Artful Journey Designs and Staging. Drawing from her background in art, as well as experience and training in Home Staging, Lori has been successfully Staging for homeowners, Realtors, builders and investors throughout the Roseville and Sacramento area since 2005.
Lori is an active member of the Real Estate Staging Association and is the RESA State President of California. She frequently does educational presentations for Realtors and homeowners. Her sharing and giving spirit is evident through her blogs and her job shadowing program for beginning stagers. She has been instrumental in the promotion of several new concepts for the Staging Industry including the Real Estate Staging Association, StagersLIST.com, and education through Staging Expos.
In 2007, Lori was nominated for RESA Professional Stager of the Year. She is a Home Staging industry leader and has worked tirelessly to advance the concept of Staging as a viable industry in California and the United States. She has been recently nominated again by her peers for Staging Innovator of the Year.
Lori Kim, as her friends affectionately call her, has lived in Granite Bay and the Roseville area for over 45 years. While she has always been interested in the arts, home staging has become her niche and her passion. She has a unique way of turning an average home into a show stopper. An artist, designer, and potter at heart, Lori incorporates many hand-made pieces of artwork into her designs for Staging. She is a graduate of Sacramento State University with a California Teaching Credential, Minors in Art and Psychology, and has 29 years of service in education. She was also nominated for Rio Linda School District Teacher of the Year.
Her love of children and animals is commendable. She has been involved with rescuing animals in disasters since 1995. She has helped with many national rescues through the services of Noah's Wish, United Animal Nations, Emergency Animal Rescue Service, World Wild Life Fund, Best Friends, Placer County Veterinary, and the SPCA. Her last deployment was July 2008 for the Paradise Fires where she spent 10 days rescuing and caring for over 120 animals.
Lori Kim Polk
Professional Real Estate Staging
RESA California State President
916-300-0402
www.ArtfulJourney.net
Lori@ArtfulJourney.net
Presenting Featured Workshop
Diversifying Your Business: Working with an Investment Team (Flippers)


Kim Polk shares her trade secrets to their success with working with Real Estate Investors. Learn how to diversify your business by offering specialized services that investors can't pass up.
She will show you the Real benefits of working with this elite group.
What is Niche Marketing?

Why investors, and where you can find them.

The 3 things you DON'T want to do.

The difference between a Real Investor and a flipper.

Why this is a good thing and how to get a hug from the neighbors.

Why you need throw what you do out the window.

Get 'er Done!