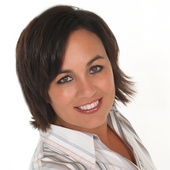 Karen Otto
is the owner of Home Star Staging, a Real Estate staging and consulting company in Plano, Texas. She holds a BA in Marketing, is a RESA-Pro and an ASP. In 2008 and 2009 Karen led the Stage It Forward Roundtables in Dallas/Ft. Worth and facilitated unifying area home stagers from all designations. In 2009-10 Karen became the President of the RESA-Dallas Chapter and has continued to lead its growth.
Her passion for helping people is evident whether working with clients or her peers within the staging industry.
An avid social networker, blogger, writer and speaker, Karen is a recognized expert in the industry and is committed to educating others about the power and benefits of home staging. Karen envisions herself as part of the growing contingent of home stagers leading the way to make staging an industry standard for every residential Real Estate transaction.
Karen's commentary, writing and work has appeared in the Dallas Morning News, North Dallas Gazette, the book "Do Your Own Home Staging" by Tina Parker, The Energized Seller home seller resource booklet, and countless blog spots, ezines and online publications around the globe.