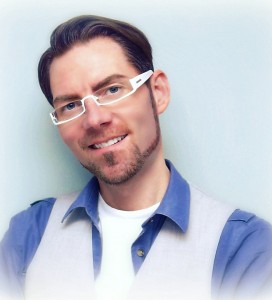 Current, relevant and realistic, Jackson Lane West is known for his honest approach while looking out for the best interests of his clients and students. His desire to help people move forward is a testament to his continued success.
Jackson appeared on the design scene in 2006 with a passion for Real Estate, architectural features and décor. Eager and attentive to detail, he made an immediate impact on the world of staging. His interior redesign work has been featured in the book, "Home Staging for Dummies", multiple editions of "The Staging Standard" magazine as well as numerous online publications and webinars.
A "Staging Guru" of information and trends in the industry, West's insight and knowledge is sought after by home sellers and stagers across North America. When he is not working in private residences or model homes Jackson travels as an instructor and keynote speaker.
Social Media Links:
Twitter @JacksonLaneWest
Facebook Jackson Lane West
LinkedIn Jackson Lane West
Company Websites:
RevealEstate
Home Staging Webinars
Contact Directly:
Email: Jackson@RevealEstate.ca Telephone: (604) 839-1478
Rev Up Your Redesign Revenue
Is interior redesign a consistent stream of income for you or do you limit your services to just home staging? Accomplished property stylist, Jackson Lane West will show you how to elevate your status as a design professional while boosting your bottom line.
During this inspirational presentation, Jackson will share his strategies and techniques for:
Streamlining the redesign consultation
Determining client needs and wants
Creating a client specific, style profile
Dealing with difficult clients
As well as valuable information on:
How to charge for redesign services
3 easy ways to generate redesign business
Becoming preferred and building vendor relations
This information rich, energy infused session is well paced and attendees are sure to come away equipped to rev up their redesign revenue!
Handouts: