Color is central to the emotion one feels when entering into a space. Color is visceral. In fact, each color is emotional, so when combined with the overall effect of a room it can have an amazing or devastating effect! Color can perform a multitude of roles and can affect a person's emotions, energy level, and sense of order, or disorder. Color also sets a tone and style in interiors and can make it seem formal or informal, masculine or feminine, coolly aloof or warm and welcoming. The goal for you as a stager and redesigner is to successfully control these effects through the expert use of color as a design tool itself.
In this information and photo packed seminar we will explore color and how to effectively use it to draw a buyer's eye through strategic placement of accessories and artwork. In this session, you will learn:
Principles and Attributes of Color
Color with Respect to Light, Architecture and Meaning/Emotion
How to Gather Color Cues from Home Owners
Proportions of Color and Various Color Palettes
Art of Accessory Arrangement in All Areas of the Home
Easy Pitfalls of Accessory Arrangement to Avoid
Audra's Bulletproof Budget Accessory Staging Techniques
Using Art for Maximum Staging Potential
Audra's Bulletproof Budget Art Staging Techniques
Easy Art Pitfalls to Avoid
A Word About Redesign and Color, Art and Accessories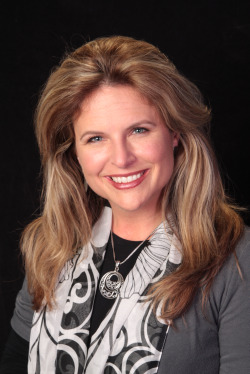 Audra Slinkey
is President of the Home Staging Resource (http://www.homestagingresource.com), a home staging and redesign training company designed to provide business solutions and staging training to people involved in the preparation of homes for sale. Her passion for decorating, home staging, and real estate investing expertise has led her to the Home Staging Resource where her mission is empowering Professional Home Stagers and Redesigners to be successful in their field so that "every home may be staged to sell."
She has had the privilege of personally mentoring and training over 3,000 staging and redesign professionals in the past five years through her RESA Accredited HSR Certification and Home Staging Training Program. She is most proud of the success rate of her members who are well represented at the RESA Conference!
Audra is proud to be serving as Vice President of RESA and was also nominated for Staging Innovator of the Year in 2009 because of her work in pioneering the first online home staging training company whose primary focus was on the business side of staging and redesign. She has also served as President of the American Society of Home Stagers and Redesigners (ASHSR) since 2007.
Prior to establishing HSR, Audra was a recognized leader, international speaker, corporate Fortune 500 trainer and published author on Internet research, sourcing and marketing. She was co-owner of a successful Internet research and recruitment firm since 1998 before she turned to home staging and saw a specific need in the training arena in 2005. Audra has her Bachelors of Science degree in Business Management from Biola University.
Passionate about training, you can watch her free presentation on the "12 Rules of Home Staging," at: http://www.homestagingresource.com/12stepslogin.asp.
To watch her video training presentation on "An Anatomy of a Staging Day," go to:
http://www.homestagingresource.com/staging_day.asp.