Learn how to:
• Streamline the proposal process and spend less time preparing your staging quote
• Establish instant client confidence and trust
• Design a succinct, information rich, one page staging proposal
• Show increased value for your services
• Demonstrate ability without giving away the design
as well as…
• Top reasons people reject a staging bid and how to overcome them
• The number one thing every staging proposal must have but very few do
• Verbiage that can make or break your proposal
• Strategies for following up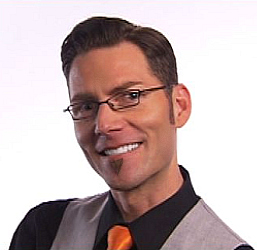 Jackson West's
love of architectural features, furniture, artwork and accessories made him a success from the start of his staging career. His interior redesign work can be seen in the book "Home Staging For Dummies"™ as well as multiple editions of the "Staging Standard" magazine. He is also featured on a television series for Canada's W Network.
A "Staging Guru" of information and trends in the industry, Jackson's insight and knowledge is frequently sought after by other home stagers. When he is not working in private residences or model homes he travels as a home staging instructor and keynote speaker.