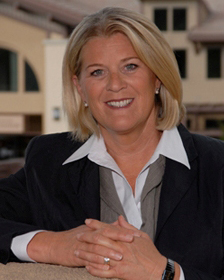 A BIG Thank you to all the fabulous staging professionals who attended the RESA conference. I would like to ask anyone interested in joining our network focusing on helping agents build their business through independent women to please email me at Ginny@WomenHomeowners.com. I also have many groups already established without stagers, so this can also be a great way to build your business with some new real estate agents.
Ginny Mees
Founder
www.WomenHomeOwners.com
Featured Speaker Presenting
"Boost Your Business Through Network Marketing"
The easiest, least expensive way to jump-start your business is through network marketing.
Networking is about bringing something of value to others to, who will in turn ensure your business flourishes. Find out how to make your business a HUGE success by focusing on others!
We will cover the benefits of Niche Marketing, Social Networking, BNI, RESA Chapters and how to build a brand for your business.
Single Woman Homeowner Founder, Ms. Ginny Mees, bought her first condo in Long Beach, California at the age of 24, qualifying for the loan on her own income, utilizing the FHA First Time Home Buyer Program.
As a busy marketing executive for an insurance company in growth mode, she was relocated three times; bought three homes on her own, settled in new communities (in three different states) on her own, and in two of these three examples she did it as a single mother.
When she found her soul mate, Paul Mees at a business conference, she found not only her life partner/spouse but also her future business partner. Paul and Ginny have successfully sold real estate for over ten years in the communities of Alamo, San Ramon and Danville, California. Many of the people who have sought Ginny's expertise, advice and real estate counsel during this time have been single women struggling with the emotional and financial challenges associated with buying and/or selling real estate. In addition, she has provided counsel to family members and friends throughout the USA and Canada, on how to find the right network of professionals on which to rely.
Woman Homeowner Base Found Her
Ginny soon found unattached women (and their referrals) to be a significant part of her client base. Whether it has been single moms, divorced (or divorcing) women, lesbians, female executives, women buying with other women for investment or single by choice, it became apparent to Ginny this segment of the market has long been under-serviced. Ginny has naturally been drawn to networking her entire life, and currently serves as President of her Business Networking International (BNI) chapter. Through Ginny's extended network, she has developed the right professional women to guide her clients and their referrals through their own personal set of hurdles to home ownership.
The passion she has for assisting women with some of the most important financial and emotional decisions of their lives, has been born out of the excitement and enthusiasm her clients, family and friends have expressed when accomplishing the previously unthinkable – home ownership!
Her decision to launch www.WomenHomeowners.com is her way of sharing with a larger audience the networking tools she has developed, and to help all women (single or married!) make their real estate dreams come true!