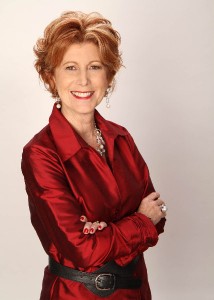 Dana J Smithers
left a 20+ year successful corporate career in sales and recruitment to try her hand at being an entrepreneur. In 2001, she founded her first business venture, Sun On My Back Redesigns, a Vancouver-based company that offered services in interior decorating and redesign home makeovers using client's existing furnishings.
She was one of the founding members of the Canadian ReDesigners Association and was the Chair for the Canadian Instructors. She taught the CRDA professional redesign and staging course for 4 years in Vancouver, Victoria and Kelowna BC.
Being an entrepreneur Dana decided that she wanted to establish a private business in training home stagers and in 2008 she launched the PRES® Staging Resource Centre. She still continued to provide her decorating, redesign and staging services to her clients and grew that business along with her home staging training program to a profitable six figure income. Her focus though has always remained in training and mentoring her graduates to be successful in their businesses. Her motto is, 'If I can do it you can do it!'
Dana has been called the 'Staging Guru' and frequently appears on television, radio, speaking at trade shows and is published and interviewed prolifically in magazines, newspapers and websites. She loves writing and sharing what she has learned so that others may grow personally and professionally.
In April 2009, Dana released three eBooks for those home sellers who were never going to hire a stager but still needed to know how to stage their house! She has written Do-It-Yourself Home Staging, its companion eBook Creating Curb Appeal that Sells! and Trade Secrets to Hanging Art Like a PRO! Her new book is to be published in the fall of 2010 called Start and Run a Home Staging Business.
Not one to stop growing and learning Dana is launching a new venture in the fall of 2010, Empowered Women Mentoring. She is truly passionate about helping women entrepreneurs take their business to the next level! And she takes a 'No Excuses' approach to her mentoring. She has been where you may be right now!
Sign up for her 'free' sizzling monthly ezine Business Tips for home stagers at PreStaging.com and/or her newest venture at www.EmpoweredWomenInBusiness.com Phone her toll free at 1 800 590 5037 for mentoring questions, or 1 888 296 3148 for home staging questions. Feel free to send her a personal email at mentoring@DanaSmithers.com or dana@PresStaging.com