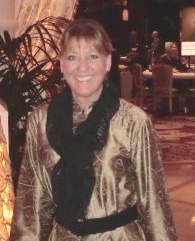 Chris Cooper started building her inventory 15 years ago with no capital. She furnished her first project with furniture from her own house. She now has almost 10,000 square feet of warehouse space with enough inventory to successfully stage 60 homes at one time. Her company, Stagers, consistently stages 350 homes per year in the San Francisco Bay Area.. Her website Your Stager shows the wide range of furniture that she carries.
"Building an Inventory—How to Become the Ultimate Shopping Queen"
The goal of this session is to guide you in the purchasing of inventory, how to identify your style and demographic, and lots of specifics on how to get there.
This information packed session will cover:
Why having your own Inventory can greatly increase revenues.
How to start building an Inventory
How to identify what you need, How to make a plan, What to buy, When to buy, What will give you the best longtime use. Systems for growth.
Developing a great core Staging inventory
Identifying price points, Identifying your market
Effective Power Shopping
How to shop, where to shop, when to shop, and where to find the best deals.
Wholesale Buying
How to buy wholesale, what Vendors work well with Stagers, how to set up accounts.
How to find Discounts
How to finance your Inventory Investment
The importance of inventory management
How to store and protect your inventory, when to increase your inventory, and the advantages of having your own inventory.
Where to find inspiration that will guide your purchases.
Handouts:
Inventory Download
Thank you all for coming to my roundtable on inventory. As promised, I am attaching the information that I received at the Las Vegas Market that I wanted to share with you. I hope this will be useful to you and let me know if you have any questions or concerns. Happy Hunting!
Best Wishes and Good fortune!