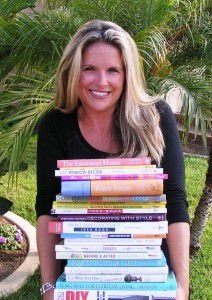 Speaker Handouts
Audra Slinkey
President
Home Staging Resource
International Speaker, Corporate Fortune 500 Trainer and Published Author on Internet Research, Sourcing and Marketing
Featured Speaker and Panel of Experts
Ten Critical Keys to Every Successful Website – We are in the business of time, so wasted time costs every business.  In this session we will discuss search engine optimization, attracting clients, "being found" online, communicating with clients, connecting your social media and automating much of your process.
Audra Slinkey is President of the Home Staging Resource, a home staging and redesign training company designed to provide business solutions and training to people involved in the preparation of homes for sale.  Her passion for decorating, home staging, and real estate investing expertise has led her to the Home Staging Resource where her mission is empowering Professional Home Stagers and Redesigners to be successful in their field so that "every home may be staged to sell."  She has had the privilege of personally mentoring and training over 1,800 staging and redesign professionals in the past three years, as well as serving as Vice President of RESA.
Prior to establishing HSR, Audra was a recognized leader, international speaker, corporate Fortune 500 trainer and published author on Internet research, sourcing and marketing.  She was co-owner of a successful Internet research and recruitment firm since 1998 before she turned to home staging and saw a specific need in the training arena in 2005.  Audra has her Bachelors of Science degree in Business Management from Biola University.
Passionate about training, you can watch her free presentation on the "12 Rules of Home Staging," at: http://www.homestagingresource.com/12stepslogin.asp.
To watch her video training presentation on "An Anatomy of a Staging Day," go to:
http://www.homestagingresource.com/staging_day.asp.