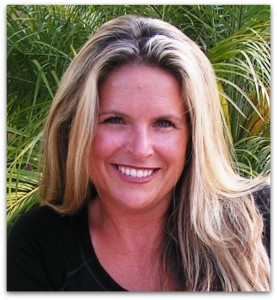 Audra Slinkey is President and Founder of the Home Staging Resource (http://www.homestagingresource.com), an advanced home staging and redesign training company designed to provide business solutions and staging training to people involved in the preparation of homes for sale. Audra has had the privilege of personally mentoring and training over 3,000 staging and redesign professionals in the past six years through her RESA Accredited, HSR Certification and Home Staging Training Program and is a huge advocate for all stagers and redesigners regardless of training background, so please come introduce yourself at the conference!
In 2011, Audra founded the Staging Mentors (http://www.stagingmentors.com) program designed to facilitate relationships between successful, veteran stagers and those that would seek to shadow and learn from them in an unrehearsed, hands-on staging and redesign home class environment. Audra also launched the MyCAA federally funded HomeFront Designers Program which provides a portable staging and redesign career for military spouses across the country. 2011 was a busy year for Audra in that she also launched the Stagers Connect private, social networking website for those who have graduated from her program.
Audra has served as Vice President for two years for the Real Estate Staging Association (RESA) and was also nominated for Staging Innovator of the Year in 2009. She has also served as President of the American Society of Home Stagers and Redesigners (ASHSR) since 2007. Audra is very proud to currently serve on the Advisory Board for the Staging and Design Network, an open furniture and rental resource network for stagers across the country.
Prior to establishing HSR, Audra was a recognized leader, international speaker, corporate Fortune 500 trainer and published author on Internet research, sourcing and marketing. She was co-owner of a successful Internet research and recruitment firm since 1998 before she sold the business and turned to home staging, discovering a specific need in the training arena in 2005. Before becoming an entrepreneur, Audra served as Director of Internet Services for J. Walter Thompson, the fourth largest ad agency in the company where she led their Internet and marketing initiatives and products, as well as a team of people.
Passionate about training, you can watch her free presentation on the "12 Rules of Home Staging," at: Home Staging Resource Training.
To watch her video training presentation on "An Anatomy of a Staging Day," go to:
Home Staging Video.
Round Table Class:
20 "Out of the Box" Alternative Income Revenue Streams in 30 Minutes
Are you feeling a bit "stuck" with your business? Let me help you "jump start" your creative juices with some fabulously easy ways to expand your staging business to markets, services and venues you hadn't considered before! In this 30-minute class we will detail 20 unique, alternative income streams and provide you with step-by-step worksheets/resources as to "how" to easily research and implement those new strategies into your existing business. Fasten your seat belt because this is going to be fun!
Handouts:
Out Of The Box