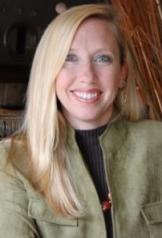 Speaker Downloads
Pricing Strategies Handouts – RESA
Ashley Whittenberger
Certified Window Treatment Professional, Real Estate Staging Expert, Award Winning
Top-Producer
Featured Speaker

Pricing Strategies for Stagers
Are you worried that you are under priced or overpriced? Are you struggling to determine the best price structure for your products and services? In this presentation, Ashley will share the key elements that will help you to price with confidence. From pricing objectives, to pricing strategies, she delivers this information in a framework that is easy to understand.
You will walk away with information that you need to understand exactly how you need to price your products and services so that you are profitable and successful.
During this 1 hour presentation, Ashley will cover the following topics:
The Four C's of Pricing

The Price is Right. Or IS it?

Let's talk Floors & Ceilings (not finishes & colors!)

How to Create a Planned Model for Economic  Success for YOUR biz.

An exercise to help you determine whether or not to carry & store inventory

The Discipline of Market Leaders

Pricing Methods & Pricing Strategies
Ashley Whittenberger is the Principal and Owner of Interiority Complex, a Texas-based staging and design firm which she started in 2002. Prior to launching Interiority Complex, Ashley was an award winning top-producer with two national homebuilders, as well as a licensed Realtor who served as the Director of Sales and Marketing for an urban luxury development in downtown Austin.  Since starting her business, she has grown Interiority Complex from a one-person shop-at-home business to a successful company and managed team of talented stagers and designers. The company has more than tripled in revenues in the last 2 years, and will  continue to grow and expand into other Texas markets and markets in other areas of the country. Interiority Complex will soon be a nationally recognized company and will serve up creative and affordable design assistance across the country.
When she's not helping clients, she spends her time writing, teaching, training and consulting through The Interiority Complex University, a sister company of Interiority Complex, which launched in 2008.  Ashley is a Certified Window Treatment Professional as well as a Real Estate Staging Expert. She is a member of the Austin Board of Realtors, the Window Coverings Association of America and is currently serving as President of the Texas State Chapter of the Real Estate Staging Association.  Most recently, Ashley was honored to be nominated by the Austin Business Journal for their annuals Profiles in Power/ Women of Influence awards.
Prior to beginning a career in real estate in the mid-90's, Ashley was a literary agent who worked with many of the best-selling and most well-known self-help guru's of our time: Stephen Covey, Tony Robbins, Jeffrey Gittomer, Michael Gerber and Cheryl Richardson are just a few of the best-selling authors with whom she worked. She attributes much of her success to years of studying the work and actively participating in seminars by these well-known authors and industry experts.