"The Top Mistakes to avoid When Starting Your Staging Business."
Starting your home staging business can be tricky for the uninitiated, and what you don't know can hurt your business if you're not aware of potential pitfalls.  In any industry, many small business start-ups will fail within the first two or three years because of mistakes that could be avoided if you know what they are and how to prevent them.  If you're a newer home staging business owner, or you aren't seeing the results that you expected, this workshop is for you!  This panel discussion will provide you with concrete information and tips from some of the most successful home stagers in North America.  We want to help you avoid some of the common pitfalls that can make or break your home staging business. While a successful business always starts with passion and a dream to succeed, not having the knowledge or tools that you need could lead to frustration or failure. Join us and learn how to achieve your dream!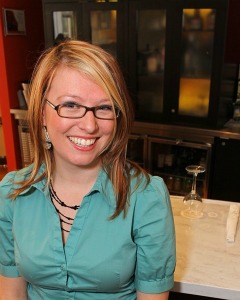 Kristy Morrison's energy shines through in everything she does! Her clients love her upbeat, enthusiastic and passionate take on the real estate industry from staging to renovating she has the ability to assist her clients with any of their needs.  Kristy's company Capital Home Staging & Design performs on average 40+ home staging jobs per month where she now employs 4 staging staff, accounting, and inventory manager.  She is also Master Trainer to North American Home Staging Training Company.
Kristy has been featured in numerous publications and media's including the local newspaper Ottawa Citizen, featured on the cover of OCDSB continuing education magazine, local radio station interviewing on home staging tips & tricks, blogtalkradio.com, as well as two published staging book called "Love Sells" and "Unforgetable Spaces –Discovering Home Staging" You can catch Kristy on ROGERS TV monthly speaking about staging tips home owners can try.  Mrs Morrison has also been a speaker at staging events in North America as well as featured in many publications.
Kristy and her company are also honored to have become a finalist in 2009 & 2010 RESA Rookie Stager of the Year as well as most recently the 2012 RESA Company of the Year Finalist (Her husband Eric Bowen won the 2012 RESA Spouse of the Year –Canada).  Ms Morrison started the RESA Ottawa Chapter where she meets with local home stagers to unite the industry.  In 2009 Kristy did take home the BBB (Better Business Bureau's) Torch Award for Market Place Ethics in the Small business category in 2009. As well as stage an event for over 1000 people as well as the reception room for celebrity icon Suzanne Somers.
Ms. Morrison's wealth of knowledge from constant continuing education, experience as well as personal growth has contributed to her quick success.  When Kristy is not coaching her team on the multiple staging's per month or focusing on business growth and development she travels North America as a guest speaker at events / seminars as well as an instructor.
Social Media Links:
Twitter @OttawaStager
Facebook http://www.facebook.com/#!/kristy.morrisonbowen
LinkedIn http://www.linkedin.com/profile/view?id=37100781&trk=tab_pro
Pintrist  http://pinterest.com/ottawastager/
Google + https://plus.google.com/u/0/103353282122260243884#103353282122260243884/posts//p/107138446407743000339
Company Websites:
www.CapitalHomeStagingAndDesign.ca
www.KristyMorrison.com
www.APSDmembers.com
Contact Directly:
Email: info@chsd.ca  Telephone: (613) 832-8958