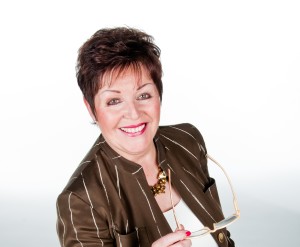 Christine Rae, Founder and President of the Certified Staging Professionals (CSP®) International Business Training Academy, is known as the leading expert, trendsetter and powerhouse authority on shaping the future of the real estate staging industry  through vision, innovation and focused intensity.
As an internationally recognized trainer in the professional staging industry, Christine Rae has been providing ground–breaking staging programs and services since 2001 after a 32-year career in executive business management. In less than a decade, she has personally developed leading-edge curriculum and proprietary tools, then instructed and empowered more than 3,000 entrepreneurs to start and grow their own successful professional staging businesses.
In her role as President and CEO for CSP® International, Christine has steered the company to the top of the excellence chart for the staging industry.
The CSP® International Academy is known as a successful incubator for 'would be' entrepreneurs with a decorating flair who desire control over their own destiny through building successful, profitable businesses of their own.
Christine is recognized as the world's leading authority on staging from her global experience, as well as through her work in developing standards, examinations, professionalism and trend forecasting. Christine developed and trademarked EcoStaging®. She is an Industry Expert Blogger for REALTOR® magazine, a regular contributor to Real Estate Magazine and is the Green Staging Expert for HomeGain®. She has been a featured speaker and keynote for many industry events including six Stagers Expos, Real Estate Staging Association (RESA), Sydney Australia Real Estate event and expert speaker at the California Association of Realtors (CAR) convention speaking about real estate staging trends.
Learn The Latest on The Most Under-Valued, Over-Looked Element for Market Preparedness
The recent global economy has entirely shifted how home sales happens – 95% of first viewings occur on the internet, with the next decision point being during the drive-by. Your client's property has to grab those buyers in minutes – digitally. The 22% "WOO Factor™" needs more leverage than ever for successful staging results.  Curb Appeal is the little black dress of staging and you need to know the top trends that you can put in play for your clients to generate bigger returns during their transactions. Presented by Christine Rae, Real Estate Staging Industry Expert, 1st recipient of RESA Lifetime Achievement Award, Best-Selling Author, Leading RE Industry Trend Setter and President of CSP International Staging Academy, you will learn insights that that can make – or break – your clients' properties sell before potential buyers get close enough to read the address numbers of the home.