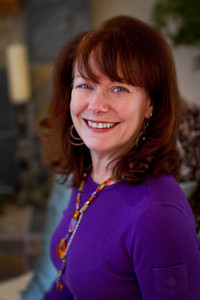 Working with Investors
The good, the bad and the downright ugly
In early 2007, I decided to jump on the band wagon and make my fortune as a real estate investor. Needless to say my timing was less than perfect. I did however, discover my talent as a home stager and have built a successful business working primarily with investors. In fact between 2010 and 2011 my staging business tripled. One of the biggest advantages that I bring to my clients is that I understand their business and speak their language. In this presentation I will share tips from my experience to help you decide if working with investors is for you.
In this presentation you will learn:
• The Pros and cons of working with investors
• How to find them and how to speak their language
• My advice for pricing, packaging and marketing
I will also be sharing some of my sales tips and techniques that will help you close more business no matter who your clients are or what services you provide!
Pam Christensen is an internationally experienced speaker proficient in reaching large and small audiences. With over 25 years experience as an IT Professional, Manager and Program Manager she has spoken to worldwide audiences on Marketing IT services and Help Desks. In 2007 she started her home staging business, Staging for Charisma, LLC. By applying her corporate management, marketing and sales skills, she has gone on to build a six figure Staging Business. A leader in the Seattle staging community, Pam is the President Elect of the Seattle RESA chapter and an Advanced Home Staging Certified Instructor for the Academy of Home Staging. You can hear Pam on the web or live in Seattle on 1150am radio from 8 to 9 AM when she hosts her own Radio Talk show the first and third Wednesday of the month. She is a regular columnist for the Seattle Real Estate Professionals Seattle (REAPS) Newsletter and the REIA (Real Estate Investment Association) e-news. She provides expert knowledge on subjects ranging from finding your passion to closing a sale in her unique down to earth, engaging presentations. Staging is more than a profession to Pam, it is a life style.
Like My Facebook Fan Page: Staging For Charisma
Follow Me On Twitter: @PamStages
Handouts:
RESA_Working with Investors Hand outs