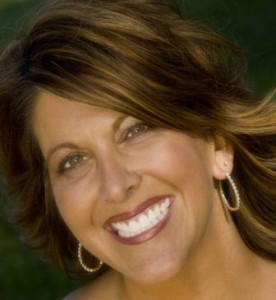 Increase Your Profitability by Increasing Your Strategic Planning Skills
So you've been in business for a while now, but you're just not making the money you imagined. In fact, you feel like you're always busy, but not always busy making money. Sound familiar?
Since we do not all have the same goals, desires, or models for our businesses, how can you develop YOUR best strategy for increasing your bottom line?
In this workshop, you'll identify your core values that will assist you in elaborating on your existing brand, and further design a niche in your hometown market. Armed with this information, you will begin to develop a roadmap that will direct the growth of your business that you can take with you and continue to hone year after year. You will do this by learning a simple & successful model for effective goal setting, which will provide you with ongoing objectives that fosters your own personal business intentions & profitability. Additionally, you will also take away with you some strategic habits that you can apply immediately in order to further promote your financial success.
Prior to launching her staging firm "by Michelle Lynne, LLC", Michelle helped start up a Division of, and was Associate Partner & Area Director with one of Dallas' largest recruiting firms for over 10 years; she was directly responsible for managing three offices and had an immediate staff of twelve. Michelle developed these twelve managers to handle the staff and day to day operations – and believes one of the most relevant skills applicable to the profitability of her team was that of strategic planning. She brings her corporate business savvy and applies it in this workshop to the entrepreneurial life of a stager.
Michelle Lynne
President & Chief Design Junkie
Home Staging | Organizing | ReDesign
by Michelle Lynne, LLC
972-248-4733
RESA-Pro
2011 – 2012 Vice President Public Relations, REAL ESTATE STAGING ASSOCIATION, Dallas Chapter
Instructor, The Academy of Home Staging
I am on Twitter, Facebook, LinkedIn & YouTube and of course, ByMichelleLynne.com
Handouts:
Strategic Planning Worksheet
Values