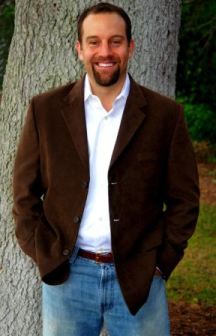 Speaker Handouts
Mike Robbins
Author, Speaker, Coach
Mike Robbins is an expert in  teamwork, communication, and the power of appreciation and authenticity. He delivers keynote addresses, leads customized seminars, and works one-on-one in a way that empowers people and organizations to work together effectively and be more successful. Mike has inspired tens of thousands of people to reach new levels of awareness and success, both personally and professionally through his talks, seminars, and writing.  He teaches people to be more grateful, appreciative, and authentic with others and themselves.  Mike is the author of the bestselling book, Focus on the Good Stuff: The Power of Appreciation (Hardcover, Jossey-Bass/Wiley, August 2007) and the new book Be Yourself, Everyone Else is Already Taken (Hardcover, Jossey-Bass/Wiley, April 2009).  He is also a contributing author to Chicken Soup for the Single Parent's Soul and Thirty Things to Do When You Turn
Thirty
Mike has worked with some of America's top organizations and institutions such as AT&T, Apple Computer, UC Berkeley, the U.S. Department of Labor, New York Life Insurance, Stanford University, Chevron, Kaiser Permanente, and many others. He is a member of the National Speakers Association and is one of less than 10% of the professional speakers in the world to have earned the prestigious Certified Speaking Professional (CSP) designation.  Mike has been featured on ABC News, the Oprah and Friends radio network, in Forbes, the Washington Post, and many others.
http://www.mike-robbins.com/programs-main.htm
http://www.mike-robbins.com/blog/
http://www.mike-robbins.com/ezine-archives.htm
Be Yourself, Everyone Else is Already Taken: Transform Your Life with the Power of Authenticity (Hardcover, Jossey-Bass/Wiley) is the new book from bestselling author and inspirational speaker Mike Robbins.  When you purchase copies today, you'll receive free bonus gifts from authors and experts like Jack Canfield, Marci Shimoff, Dr. Wayne Dyer, Gay and Kathlyn Hendricks, Michael Bernard Beckwith, and many more.  Scroll down to see some of the exciting free gifts you'll receive!
Get Mike's New Book Today!
http://beyourselfbook.com/