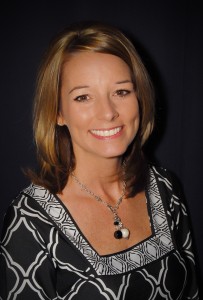 Jana Uselton started her own Staging business in 2002, Model My Home, which has since become one of the largest Staging businesses in the country. Based in the Dallas – Fort Worth area, Jana and her team of 15 office out of a large warehouse, with over $1M in furnishings and accessories ready to transform any home into a showcase.
The company has experienced phenomenal growth in the past years, more than doubling in sales force, accounts, and revenue each year. She and her Staging Representatives work with many of the most successful Real Estate Agents, investors, and builders in the country, which help them stay at the top of their game.
In the last two years, the team staged over 400 occupied and vacant homes and is on pace to stage nearly 400 homes in 2011 alone.
Jana has been blessed with the opportunity to combine her knowledge of the Home Staging Industry with her educational experience. She has become one of the leading authorities on home staging education and training for real estate agents, those looking to start or grow their business, as well as community education at various home shows and seminars.
The Model My Home team has also been featured guests on several shows, such as: Good Morning Texas, Good Day, WB33, and HGTV's "My First Sale" to help educate the public on the importance of Home Staging in today's market.
Social Media Links:
Twitter: @ModelMyHome
Facebook: Jana Uselton Facebook
FanPage: Model My Home Staging
LinkedIn: Model My Home
YouTube Videos: Model My Home Videos
Company Website: Model My Home
Contact Information: Email: jana@modelmyhome.com Phone: (469) 441-1549
Marketing Your Staging Services: Sending the Right Message to Achieve Results in Today's Real Estate Market
In general, real estate agents are a home stager's LARGEST potential clientele base. You can spend hundreds of hours and thousands of dollars in lost opportunities due to not sending the right message to convey your VALUE, which consists of who you are and what you can do for them.
Our company has spent years focusing on understanding the REAL needs and concerns of our main clients and how we can provide the RIGHT services that produce RESULTS. Home stagers on our team who are agents as well, have brought new insight to our strategic business decisions.
This POWER-PACKED session will be OVER-FLOWING with proven methods of securing business through your message and CREATIVE ways to send it!
YOU WILL LEARN:
How to Understand your Local Real Estate Market
Game-Changing Methods to Send your "Message"
Real Concerns from Agents and How to use Educational Marketing to Win their Business
How to Secure yourself as Part of their Team Long-Term