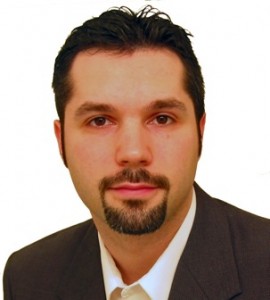 I've been involved in Residential and Commercial building and real estate for last 20 years. Coming from a family full of builders, contractors and real estate agents, growing up in the business has been an invaluable experience for me. I didn't just decide to do real estate one day, I was literally born into the business. Starting at age 13 working on my father's framing crew, I have since been a part of everything from multi-million dollar commercial projects to single family homes.
In 2004 I obtained my real estate sales license and began selling real estate in Cherokee County,
GA. My first year in the business I was awarded Rookie of the Year at Keller Williams Realty Platinum Partners as well as earning a spot in the Cherokee County Association of Realtors Million Dollar Club. As the real estate market began to soften, I turned my focus to a lifelong passion for photography and eventually built a lucrative side business that had me photographing approximately 100 homes a year for myself and other local Realtors. Currently I divide my time between my duties as a listing agent and a commercial and interiors photographer.
Real Estate Photography:
Looking to improve the quality of your photos for your home staging portfolio? Whether it's for your website, flyers or brochures, having a great set of before and after pictures can truly set you apart from your competition. In this session, brought to you from Iran Watson, a professional real estate photographer from Atlanta, Georgia, you'll come
away with some easy steps to achieve stellar photos. Learn first-hand:
The importance of composition
Camera settings
Tools that will enhance any photo
Techniques that will make you look like a PRO
If you're tired of average-looking photos, you'll not want to miss this. The techniques alone will no doubt change the way you take your photos moving forward.