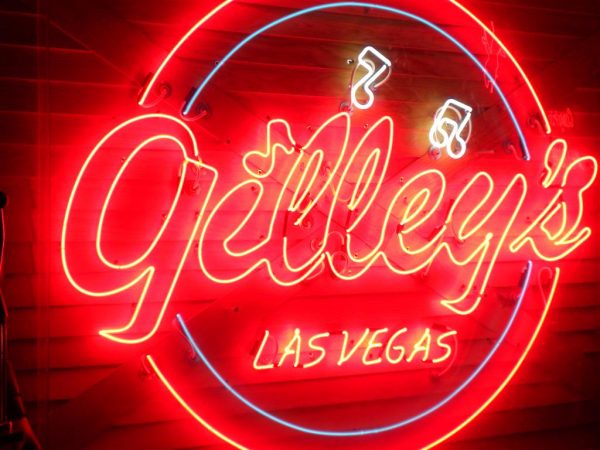 Gilley's Saloon, Dance Hall & Bar-B-Que is open for lunch and dinner featuring a show kitchen, views of the world-famous Las Vegas Strip, custom saddle seats at the bar, live entertainment, line dancing, mechanical bull riding, and the world-famous Gilley Girls.
Restaurant Open
Daily 11am – Midnight
Finger lickin' bar-b-que and other country favorites from a menu that will fill you up and remind you of great home-cooking. Our dining room overlooks the Las Vegas Strip, next to pirate ships in Sirens Cove, and features oversized retracting windows giving you the feeling of eating outdoors. Chow down in the friendly confines of Gilley's BBQ in Las Vegas!
Mechanical Bull Rides Available – Every day from 11am to 2am
Getting saddle sore has never been so much fun! The mechanical bull at Gilley's Saloon will soon have it's own name, and become the most talked about ride on the Las Vegas Strip.
Dance Hall Open
Every Day from Dusk (6-8pm) to Dawn (2-4am)
You haven't experience a rockin' bandstand or real shindig until your boots are stompin' at Gilley's Las Vegas! If you want to throw back some cold beers while two-steppin' and line dancing with your partner on the wood floor without much regard, then Gilley's Dance Hall is the place to be each and every night.