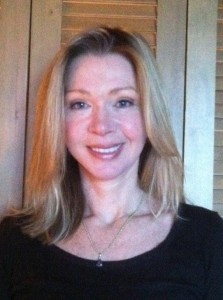 With over 20 years as a real estate professional, Tricia Tomlinson knows a thing or two about great staging and how important it is to selling homes. She's good at growing companies, too. Prior to launching Staging and Design Network, Tricia transformed Choice Lending from a tiny mortgage brokerage into a full-scale mortgage bank. She also started (and still manages today) three of her own business including a staging company under the name Trishmark. Tricia and her Trishmark team have never failed to sell a home they've staged — ever.
Combining her passion for great staging and her talent for creating successful businesses, SDN lets Tricia do something she loves even more—helping other people be their best. Tricia has a gift for listening to, encouraging and strengthening those around her.
And when she's not in the office? Like any entrepreneur, Tricia enjoys a challenge and an adventure. Next time you see a small plane overhead, it just might be Tricia at the controls, putting her pilot's license to work.
New Program Staging & Design Network!
Pilot project begins in Washington state 2011 and will expand nationally in 2012
This program was designed specifically for Stagers & Designers and developed because Tricia Tomlinson owns a staging company herself. She felt we needed to work together. She also felt we needed an organization that could pull our power together so that we could help each other. As a result we get better pricing for buying & storing our inventory and all of the benefits listed below. Think of this as similar to how Realtors work together by sharing listings & resources as a community. Staging & Design Network is a place to do just that.
While the first year the Pilot project is only in Washington State, you can still join and take advantage of the ability to buy wholesale, and advertise your services in the Professional Service Directory. She will talk about this in our round table. After the first year pilot project is completed & the program will expand nationally adding warehouses where the market & demand is strongest around the country.
Staging & Design Network offers the following benefits:
Multiple income streams.
Buy wholesale & sell retail.
Warehouse storage with fluctuating rates. (When your items leave the warehouse, your rent goes down)
Rental Pool for generating income on your inventory when you are not using it.
Resale Venue to sell merchandise no longer of use to you.
Group Staging Insurance.
Inexpensive white glove pick up & delivery services.
Wholesale pricing in our online store.
Wholesale pricing in our textile store (located at the warehouse).
Warehouse viewing of all kinds furniture & accessories available for rent.
Advertise your services in our Professional Service Directory.
Web based member dashboard to see your income & expenses real time.
Handouts:
Staging and Design Network