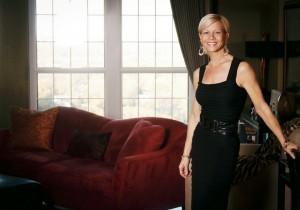 MEET PAIGE EARLES (PEARLE)
Paige is a passionate, dynamic, entrepreneurial executive with a 20+ year record of achievement.
For the past 17 years, Paige has been working within the real estate industry. In 1994, she entered the business as a Realtor with Prudential Pride Properties, where her performance placed her in the top 6% nationally among all the sales associates within the Prudential Real Estate Network. In 1997, she became the Managing Broker and Training Director for Prudential Pride Properties, where she was responsible for all operational and management functions of a 75+ agent franchise. She developed and implemented an extensive training program which resulted in a 200% increase in per-agent productivity and a 50% decrease in the average time for a new agent's first closing to occur. She was recognized for her achievements with numerous training and management awards including the elite Education Award for her major contributions to training and education.
In 2003 Paige accepted a position with Realogy Corporation as the Director of Franchise Sales for Century 21 Real Estate, LLC where her responsibilities and areas of expertise included Mergers & Acquisitions, Strategic Market Planning, Solution Selling Strategies, and Market Penetration. During her 5 year tenure with Realogy, she consistently ranked in the top 5 nationally; earning her numerous quarterly and yearly awards, including 2 national awards for "Sales Director of the Year".
Paige began pursuing her long-term goal of owning a design and staging business in 2006, and while still maintaining her award winning sales results with Realogy, she devoted her nights and weekends to enhancing her knowledge and skills in the areas of interior design, interior decorating, home staging, and business ownership. Building upon her 20+ years of successful business experience and her passion for design and for providing unparalleled service and expertise, she structured and implemented her business plan and launched Pearle Staging & Design in 2008.
Approximately 18 months later Paige received national recognition when the Real Estate Staging Association (RESA) selected her to win the 2010 "Rookie Stager of the Year" Award. Later that same year Paige earned the prestigious RESA-Pro Designation; further evidence of her commitment to continually refine, expand and improve.
Paige's charitable contributions include The Make-A-Wish Foundation, The Ronald McDonald House and Susan G Komen for the Cure Foundation.
Follow Paige's blogs and company updates at any of the following:
LinkedIn: Real Estate and Home Staging FYI
Twitter: @Homestageratl
Website: Real Estate & Home Staging FYI
ActiveRain: Pearle
REAL ESTATE What You Need to Know & Building Successful Partnerships with Real Estate Agents
How much do you really know about the industry you work in each and every day? If, like most Home Stagers, your knowledge is limited when it comes to the topic of Real Estate, this is your opportunity to learn valuable information about the real estate industry, about Real Estate Agents and how they prepare for the Listing Presentation and about "For Sale" and "Sold" Comparables; where to find them, why they're important, and how they can be a valuable tool for Home Stagers.
Have you established valuable partnerships with Real Estate Agents, which are a critical part of a successful Home Staging business? If not, you're missing out on key relationships, which will increase your credibility, establish you as the expert in the real estate community, and drive leads to you and your company. This is your opportunity to learn how to successfully establish valuable relationships and incorporate partnerships with Real Estate Agents into your business.
Handouts:
Real Estate What You Need to Know RESA Convention 2012
Wow! What an amazing convention! I wanted to send a BIG Thank You to all of you who chose Real Estate What You Need to Know and Building Successful Partnerships with Real Estate Agents for one of your Round Table Sessions. It was a pleasure speaking to all of you. Thanks for your participation and feedback. I encourage each of you to download and review the handouts from the all sessions and speakers. Take advantage of all you learned during the RESA Convention by making written commitments of what new tools and information you'll incorporate into your business within the next 30, 60 and 90 days, as well as the expected results. Establish and develop those key relationships with Real Estate Agents and set yourself apart as the Home Staging Expert in your community by doing a little market research and pre-consultation preparation. All my best to everyone for a successful 2012! If you have questions or need anything, please don't hesitate to contact me.