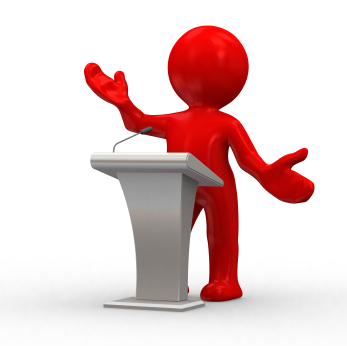 RESA is now accepting speaker submissions for the 2013 International Home Staging Convention being held January 31, Feb 1, 2, 2012, at the Crowne Plaza Hotel in Foster City (San Francisco, CA)
Based on the feedback from this year's convention, people reported they really valued the round tables, but wished they were longer.
This year, we are going to have a combination of speakers and break out workshops. We are looking for speakers to teach topics for more tenured stagers and topics for new stagers. All attendees will sign up for each break out session or workshop in advance.
We are looking for speakers to teach the following Advanced Topics:
Advanced Photography- This will be a workshop where attendees must bring their DSL cameras in order to attend. Instruction will be given on camera setting, lighting, composition, photo styling, etc.
Working With Investors- This workshop will be designed to teach attendees how to market to investors, how to become part of the team process with investors and flipping properties. The session should cover all aspects of working with investors from beginning to end.
Additional Income Streams-This workshop would include at least two additional income stream opportunities for professional home stagers. Instruction would be given on how to implement the additional income streams from beginning to end.
Redesign Principles- This workshop would include basic redesign instruction and how to introduce redesign into your business as an additional income stream.
Social Media for Newbies- This workshop would teach people why social media is important, how to use social media to grow their client base. Topics should include Facebook, Twitter, Linked-In and Pinterest.
Pricing- Pricing- This workshop would teach attendees on "best practices" as it relates to pricing their services for both vacant stagings and occupied consultations. Pricing is different depending on your geographic location so the workshop should teach a formula to determine pricing in your area or give different types of pricing modules for vacant & occupied staging and consultations.
Newbie Q&A-We are looking for 3-4 experienced stagers to hold a workshop where new stagers can ask any question they want and get real life no nonsense answers.
We are also accepting proposals for any other subject matter for the main speaker sessions. Exceptional marketing ideas, new trends or anything outstanding a professional stager could add to their business is desired subject matter.
Should you wish to apply for any of the topics above or would like to submit an additional idea, please email shell@resa-hq.org no later than June 3, 2012. Please include an outline and speaker demo.
Restrictions: Presentations that are "sales pitches" will be rejected. Presentations must give valuable information to attendees and not be oriented to sell your products or services.
Time Frames: Each speaker has 50 minutes to speak and 10 minutes for  Q&A
Deadline to Submit: June 3, 2012
Submit to:
RESA-HQ, Speaking
2274 Partridge Dr.
Valley Springs, CA 95252
or via email to
Shell@RESA-HQ.org
Demo packets will not be returned. Previous years speakers do not have to submit speaker demos.